Aunt Jemima is removed ASAP!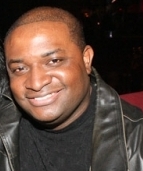 Blog King, Mass Appeal
CHICAGO — In a shocking development, PepsiCo and Quaker Oats have decided to remove the face and moniker of "Aunt Jemima" from their pancake and syrup products effective immediately, thanks to George Floyd and "Black Lives Matter." After more than a century of raking in billions of dollars off the corpulent mammy's graphic, the amalgamated corporation suddenly believes the mascot of Nancy Green — a former slave who worked for the company — is based on racial stereotypes.
Yep, Nancy Green is Aunt Jemima's real name. She worked on Quaker Oats' plantation for free while the company got filthy rich off her brand. Now PepsiCo executives feel like sh*t so they're erasing the mammy's name and countenance from her breakfast products "to make progress toward racial equality."
The company released a statement.
"We recognize Aunt Jemima's origins are based on a racial stereotype," said vice president and chief marketing officer Kristin Kroepfl in a press release. "As we work to make progress toward racial equality through several initiatives, we also must take a hard look at our portfolio of brands and ensure they reflect our values and meet our consumers' expectations."
Aunt Jemima pankcake mix debuted in 1889.
She retires after 131 years of free service.
Rumor has it Cardi B will take her place.
Do you agree with PepsiCo's decision?
Does Aunt Jemima's descendants deserve reparations for unpaid labor during slavery?
Are Mrs. Butterworth and Uncle Ben next?
Share your thoughts.