Danny Masterson facing rape charges.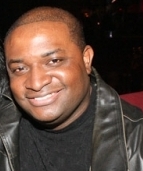 Blog King, Mass Appeal
LOS ANGELES — It took awhile but they finally got his ass. After years of being accused of sexual assault and groping derrières, "That '70s Show" star Danny Masterson was charged with raping three women on Wednesday and, according to the Los Angeles County District Attorney's Office, the alleged crimes transpired sometime between 2001 and 2003. Danny, who's a longtime member of the Church of Scientology, faces three counts of felony forcible rape.
If convicted, he could receive up to 45 years in prison.
Damn, that #MeToo Movement is a bitch!
"King of Queens" actress Leah Remini, a former Scientologist, has spearheaded campaigns in the past, seeking Danny's seizure. She celebrated the indictment, saying it's long overdue. "Finally, victims are being heard when it comes to Scientology. Praise the lord!" Leah tweeted in response to Danny's arrest. "This is just the beginning Scientology, your days of getting away with it is coming to an end!"
If you recall, a quartet of different women accused Danny of sexual misconduct in 2017 which resulted in his ousting from the Netflix series "The Ranch." However, the 44-year-old thespian denies any wrongdoing and he's already looking forward to his day in court.
Danny is scheduled for arraignment in September.
"Mr. Masterson is innocent, and we're confident that he will be exonerated when all the evidence finally comes to light and witnesses have the opportunity to testify," said Tom Mesereau, Danny's attorney, in a statement. "Obviously, Mr. Masterson and his wife are in complete shock considering that these nearly 20-year-old allegations are suddenly resulting in charges being filed, but they and their family are comforted knowing that ultimately the truth will come out. The people who know Mr. Masterson know his character and know the allegations to be false."
Do you believe Danny will be exculpated?
Does Leah have an ax to grind?
Share your thoughts.