Trump sings a different tune.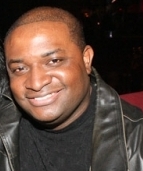 Blog King, Mass Appeal
WASHINGTON — President Donald Trump, who once said "get that son of a bitch off the field" for genuflecting during the national anthem, now believes Colin Kaepernick deserves another opportunity to play in the NFL. The Commander-in-Chief sung a different tune on Wednesday after years of lambasting football players for kneeling while the "Star Spangled Banner" was being performed. The about-face is hardly a surprise. George Floyd's quietus has everybody changing their mind nowadays.
"If he deserves it, he should," Trump told ABC's Scott Thuman during a news conference. "He started off great and then he didn't end up very great in terms of as a player. He was terrific in his rookie year, I think he was very good in his second year and then something happened. So, his playing wasn't up to snuff. The answer is absolutely I would, as far as kneeling, I would love to see him get another shot. But obviously, he has to be able to play well. If he can't play well, I think it would be very unfair."
Many people believe Trump had Kaepernick ostracized four years ago when he took a knee to protest police brutality and systemic oppression against African Americans. Keep in mind, NFL owners are basically a fraternity of Republican proprietors and many are staunch Trump supporters.
Kaepernick pissed-off all of 'em when he wore pig socks during training camp to mock police.
Then he upped the ante by donning a Fidel Castro t-shirt at a press conference.
Kaepernick last played for the San Francisco 49ers in 2016.
Many people believe Trump's change of heart has something to do with securing black votes.
Do you agree with them?
Will Trump succeed in procuring negro succor at the ballot box?
Watch the news conference.
Share your thoughts.