Assault Video: Black shopper 'pummels' Caucasian employee over the 'N-Word'
Black guy whips Caucasian man.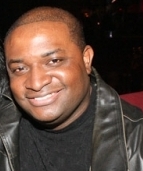 Blog King, Mass Appeal
FLINT — Law enforcement officials in Flint, Michigan are investigating after 18-year-old Damire Palmer beat the sh*t out of a white Macy's employee who reportedly called him the N-word. The pummeling transpired Monday evening at Genessee Valley Center Mall. Damire's 22-year-old brother, Damarquay Palmer, recorded the bombardment and posted the video on social media. Cell phone footage shows Damire (who's black) thwacking the Caucasian salesman in the countenance repeatedly as he laid helplessly on the floor, begging for leniency. "What was that for?" he asked in astonishment. "I'm sorry man."
#WANTED: Police need your help finding two suspects they say were involved in the alleged assault at the Flint Township Macy's on June 15. Do you have information about Damire Palmer or Damarquay Palmer?

More information: https://t.co/h2DyU2TKK0. pic.twitter.com/GzipQmvpa1

— WNEM TV5 (@WNEMTV5news) June 20, 2020
An eyewitness said Damire overheard the worker refer to him as a "n*gger." Company officials, however, beg to differ. They believe the attack was unprovoked. "We are deeply saddened about the incident that took place on Monday at Macy's Genessee Valley, as the safety of Macy's customers and colleagues is our top priority," said Macy's spokeswoman Andrea Schwartz.
"Violence in the workplace of any kind is unacceptable. All the materials from the evening have been reviewed and it is clear that the attack was unprovoked."
Damire and Damarquay are both convicted felons.
Do you think the beating was unwarranted?
Should it be treated as a hate crime?
Watch the trouncing and judge for yourself.