Bubba Wallace facing 'racism.'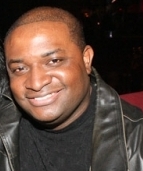 Blog King, Mass Appeal
LINCOLN, Ala — Bubba Wallace, the lone negro driver in the NASCAR circuit, encountered a damn noose in his team's garage on Sunday at the Talladega Superspeedway in Lincoln, Alabama. The knotted rope was discovered by a member of Bubba's team just hours after someone flew a Confederate Flag over the racetrack to fulminate NASCAR's decision to proscribe the controversial banner at motorsport events. The flyover wasn't the only racist demonstration. Several protesters drove past the speedway with Confederate Flags on their trucks. The noose, however, caught everybody's attention.
"We are angry and outraged, and cannot state strongly enough how seriously we take this heinous act," NASCAR officials said in a statement. "We have launched an immediate investigation, and will do everything we can to identify the person(s) responsible and eliminate them from the sport."
Bubba, who once drove an automobile with "Black Lives Matter" on it, called the incident a "despicable act of racism and hatred" and he's "incredibly saddened" it took place. That said, he still plans to show up at work, racism be damned, to earn an honest living. "We will not be deterred by the reprehensible actions of those who seek to spread hate," Bubba proclaimed on behalf of steadfast African Americans.
"As my mother told me today, 'They are just trying to scare you.'"
NBA All-Star LeBron James tweeted out succor in support of Bubba, labeling the bigoted ordeal sickening. "Bubba Wallace my brother! Know you don't stand alone," LeBron wrote. "I'm right here with you as well as every other athlete. I just want to continue to say how proud I am of you for continuing to take a stand for change here in America and sports! NASCAR I salute you as well!"
Given the fact there were no fans near the pits, the noose must've been an inside job.
Some people, however, are calling it a hoax.
Do you agree with them?
Should Bubba pursue another métier?
Share your thoughts.