White woman taunts blacks.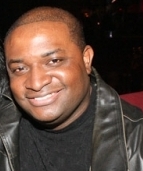 Blog King, Mass Appeal
BRANSON — Kathy Jenkins, a pissed-off white woman donning one of President Donald Trump's signature "Make America Great Again" campaign caps, was caught on camera oscillating an enormous Confederate flag at a "Black Lives Matter" protest in Branson, Missouri on Sunday while lauding the Ku Klux Klan. She also vowed to teach her grandchildren to hate black people. "I'm teaching them to f*ckin' hate all of you people," Kathy threatened. "I will teach my grandkids to hate you all."
The ragin' broad also told protesters to "suck on this," referring to the Confederate flag, before yelling "KKK belief!" Kathy has since been fired from her job and, when asked to elucidate upon her deportment, she couldn't recall the incident. "It's like I blacked out," she explained to KOLR. "I hadn't said anything until they came into my face … it's like I blacked out. I don't even remember saying half the stuff that I said."
Kathy did, however, offer an apology and swore to never wave the flag again.
She's now supports the negro cause.
"I'm so, so sorry," she said.
"I mean, if it would help for me to stand with 'Black Lives Matter,' I absolutely would do that."
Do you accept Kathy's apology?
Did she deserve to lose her job?
Watch the video.
Share your thoughts.