Fearless swimmer wrestles a shark.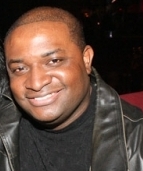 Blog King, Mass Appeal
LEWES — Harbor patrol officers in Delaware are going berserk after a valorous swimmer manhandled a sand tiger shark with his bare hands, and he did it with relative ease. The underwater scuffle transpired Sunday afternoon at Cape Henlopen State Park Beach in Lewes, Delaware. It was also captured on video. Cell phone footage shows the swimmer prying the shark's mouth open to unfasten a hook. Delaware native Rachael Foster recorded the incident and shared it on Facebook.
"Everyone started yelling, 'Shark, shark, get out of the water!'" Rachael told the Daily Times of Salisbury. "It was so crazy, like a movie. Like Jaws." State law prohibits the capture of sand tiger and sandbar sharks. So far, the video has garnered hundreds of thousands of views on Facebook and TikTok.
Watch wild footage.
Share your thoughts.