Black guy bombs homeless dude.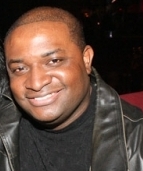 Blog King, Mass Appeal
NEW YORK — Law enforcement officials in New York are investigating after a black dude hurled a lit firecracker at a homeless white man who was asleep on the sidewalk. The incendiary crime transpired Monday night in Harlem. It was also captured on video. Cell phone footage shows the malefactor light the firecracker before throwing it at the vagrant. Seconds later, the bomb detonated — setting the man on fire. The 66-year-old victim quickly jumped to his feet to extinguish the flames.
He suffered severe burns to his back.
But doctors anticipate a full recovery.
After the firecracker exploded, the assailant can be heard chortling in the background. New York authorities are obviously pissed. "The inhumanity of this crime is shocking to everyone who watches," tweeted NYPD Chief Terence Monahan. "The NYPD WILL apprehend those responsible for using fireworks to assault our fellow New Yorker in Harlem yesterday."
Should the attack be treated as a hate crime?
Watch the disturbing video.
Share your thoughts.