White woman facing charges.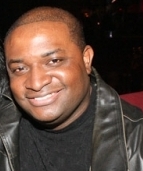 Blog King, Mass Appeal
SAN JOSE — Law enforcement officials in San Jose, California are investigating after Nancy Norland — a white woman — deliberately coughed on a 1-year-old boy following contretemps with the child's Hispanic mother over social distancing. The heinous crime transpired at a Yogurtland on June 12th. It was also captured on video. Surveillance footage shows Nancy, who teaches special education for the Oak Grove School District, remove her face mask and expectorate into the child's countenance two or three times following a verbal altercation with Mireya Mora, the boy's mom.
The baby was sitting in a stroller.
Who is she? California white woman coughs on 1 year old Hispanic baby at San Jose Yogurtland wanted https://t.co/6eArs48a6G #Mireya Mora #Yogurtland

— Scallywagandvagabond (@ScallywagNYC) June 23, 2020
"Coughing on someone's face. She did it on purpose. It's not like she did it on accident, oh cough, cough – no she purposely coughed on my son's face," said Mireya. "It happened so quick, I was in shock. She got close, she took off her mask, and she coughed three times, super hard, on my son's face."
Nancy has lost her job.
She also faces felony assault charges because of the coronavirus pandemic.
Watch the disturbing video.
Share your thoughts.