Mike Henry quits 'Family Guy' role.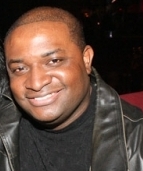 Blog King, Mass Appeal
LOS ANGELES — First, Aunt Jemima. Now this: "Family Guy" actor Mike Henry, the white man who does the voice-over for negro neighbor Cleveland Brown, has stepped down from the role amid racial tensity instigated by the graphic demise of George Floyd — the black man asphyxiated to death by former police officer Derek Chauvin. Don't get it twisted. Mike enjoyed his ebonics métier for more than two decades ("Family Guy" hit the air in 1999). But he believes the onus rests with African Americans to bring the black dramatis personae to life. "It's been an honor to play Cleveland on Family Guy for 20 years," he wrote. "I love this character, but persons of color should play characters of color."
"Therefore, I will be stepping down from the role," he added. 
Mike, 54, becomes the latest white thespian to cease vocalizing a person of color since "Black Lives Matter" commandeered the streets. Earlier this week, Kristen Bell walked away from her role as biracial character Molly on Apple TV's "Central Park." Like Mike, the 39-year-old actress felt it was the right thing to do.
"Playing the character of Molly on Central Park shows a lack of awareness of my pervasive privilege," Kristen said in a statement. "Casting a mixed race character with a white actress undermines the specificity of the mixed race and Black American experience. It was wrong and we, on the Central Park team, are pledging to make it right."
Do you agree with their decision to quit?
Are people too sensitive?
Share your thoughts.