Hispanic gunman 'shoots' protester.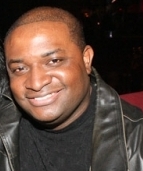 Blog King, Mass Appeal
LOUISVILLE — Law enforcement officials in Louisville, Kentucky are investigating after homeless gunman Steven Lopez, 23, opened fire on demonstrators — killing one — during a peaceful "Black Lives Matter" protest for Breonna Taylor. The sanguinary ordeal transpired Saturday night at Jefferson Square Park. It was also captured on video. Cell phone footage shows Steven lettin' his gat explode as dozens of panicky protesters dash for cover. The vagrant was previously told to egress.
27-year-old photographer Tyler Gerth, a white man, was shot in the head and died.
A second victim was expedited to the hospital.
Rest In Peace to #tylergerth , A 27 year old who fought hard for #breonnataylor and countless other Black people who have been murdered by police. He was shot in the head yesterday during the protest in Kentucky. He also was a photographer who captured beautiful moments of BLM🖤 pic.twitter.com/0pXjhvP80F

— GOSSIPOFTHECITY (@meetmyracism) June 29, 2020
By the time police officers arrived, Steven had already fled the scene. He was arrested moments later. "I am deeply saddened by the violence that erupted in Jefferson Square Park tonight, where those who have been voicing their concerns have been gathered," said Louisville Mayor Greg Fischer.
"It is a tragedy that this area of peaceful protest is now a crime scene."
Steven, who has a long rap sheet, faces charges of murder and wanton endangerment.
Many people believe we're in the embryo stages of a civil war.
Do you agree with them?
Watch the disturbing video.
Share your thoughts.