Dre and Nicole getting divorce.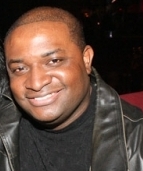 Blog King, Mass Appeal
LOS ANGELES — Ain't nothin' but a divorce thang, baby! You can stick a fork in Dr. Dre's marriage because it's done. The 55-year-old rap mogul and his wife, Nicole Young, are calling it quits after 24 years of holy matrimony. Nicole, 50, filed dissolution documents in Los Angeles early Monday morning, citing irreconcilable differences. The estranged lovebirds share two adult children (son Truice Young, 23, and teenage daughter Truly Young, 19). So child support expenditures won't be considered.
But, given the fact Dre failed to execute a prenuptial agreement, Nicole figures to procure a tranche of mazuma in alimony. Dre's net worth is estimated at $800 million. Nicole, who's an attorney, has always been high maintenance. If you recall, she was once married to former NBA player Sedale Threatt.
Dre and Nicole got hitched in 1996.
Are they making the right decision?
Share your thoughts.