St. Louis couple brandish firearms.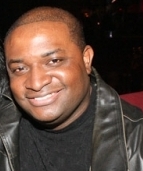 Blog King, Mass Appeal
ST. LOUIS — Law enforcement officials in St. Louis are investigating after Mark McCloskey, 63, and his wife Patricia McCloskey, 61, wielded loaded guns at peaceful protesters as they marched towards Mayor Lyda Krewson's residence to demand her resignation. The gun-toting incident transpired Sunday night around 7:30 p.m. in front of the couple's million dollar home in a gated community on Portland Place. It was also captured on video. Cell phone footage shows Mark holding an assault rifle while Patricia brandishes a handgun. They appear to be arguing with demonstrators.
"It was like the storming of the Bastille, the gate came down and a large crowd of angry, aggressive people poured through. I was terrified that we'd be murdered within seconds. Our house would be burned down, our pets would be killed," Mark explained when asked why they pulled guns out.
"A mob of at least 100 smashed through the historic wrought iron gates of Portland Place, destroying them, rushed towards my home where my family was having dinner outside and put us in fear for our lives."
Mark and Patricia are personal injury lawyers and they damn near caused personal injury.
There were roughly 300 "Black Lives Matter" protesters in the area.
Are Mark and Patricia justified in exercising their second amendment rights?
Watch the disturbing video.
Share your thoughts.