Alsina said he 'f*cked' Jada.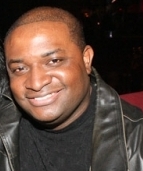 Blog King, Mass Appeal
LOS ANGELES — Some old dogs have learned new tricks. R&B singer August Alsina set the internet ablaze the other day when he told the world he had a dalliance with Jada Pinkett Smith with Will Smith's approbation. He also confessed to falling in love with the 48-year-old actress. The outrageous assertion was uttered during Alsina's one-on-one chinwag with The Breakfast Club's Angela Yee. After spending some time promoting his new album "The Product III: stateofEMERGEncy," Alsina raised eyebrows when he claimed Will gave him permission to bang Jada.
Jaden Smith introduced Alsina to his mom in 2015. The 27-year-old vocalist said the cougar-amour lasted several years, thanks to Will. "He gave me his blessing," Alsina explained. "I totally gave myself to that relationship for years of my life, and I truly and really, really, deeply loved [Jada] and have a ton of love for her." Jada, however, denies the allegations; calling Alsina's unbosoming a goddamn lie.
Will also denies he granted permission.
It's no secret Will and Jada have an open marriage and they're into all kinds of freaky sh*t.
Do you believe Alsina?
Is he full of sh*t?
Watch the interview.
Share your thoughts.