White woman brandishes gun.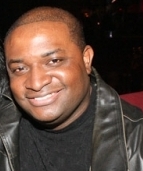 Blog King, Mass Appeal
DETROIT — Chipotle's burritos are so damn good, they make you wanna slap your momma! But they ain't worth dying for. Law enforcement officials in Orion Township, Michigan are investigating after Jillian Wuestenberg — a gravid white woman — pulled a gun on a black mother and her 15-year-old daughter. The disturbing ordeal transpired Wednesday afternoon outside a Chipotle Mexican Grill. It was also captured on video and shared on Facebook. Cell phone footage shows Jillian, 32, experiencing contretemps with Makayla Green when her mom, Takelia Hill, steps in to exacerbate.
"You're racist and ignorant," Makayla yelled. "White people aren't racist," Jillian retorted. As the squabble intensified, Jillian pulled out a loaded handgun and threatened to bust some caps. "Get the f*ck back!" she warned as Takelia approached her. "Back the f*ck up!"
Jillian and her husband, 42-year-old Eric Wuestenberg, were later arrested and charged with felony assault. Eric also lost his job. But he better get another quick or he's gonna lose Jillian too and pay child support. "I am deeply disturbed by an incident last night where a woman pointed a cocked gun at another woman during an argument. This behavior is unacceptable," said Oakland County Executive David Coulter.
The altercation started when Jillian bumped into Makayla and didn't say "I'm sorry." Takelia vented her exasperation on Facebook. "So this is America," she wrote shortly after the incident. "I've never in my life had a gun pulled out on me. … I've never felt so helpless in my life. I'm so shaken up."
Both Takelia and Makayla are advocates of "Black Lives Matter."
Was Jillian justified in pulling out a gun?
Are we in the midst of a civil war?
Watch the disturbing video.
Share your thoughts.