Dez Bryant says Tyreek 2nd best.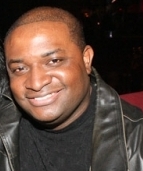 Blog King, Mass Appeal
KANSAS CITY — Former Dallas Cowboys receiver Dez Bryant is making a case to become an honorary member of the Kansas City Chiefs. If you recall, last year, Dez tweeted: "I feel sorry for anybody that's facing the Chiefs… seriously" and he was proven correct when KC slaughtered a trio of sacrificial lambs in the playoffs to win Super Bowl LIV. Now he's saying Tyreek Hill (aka the Cheetah) is the best player in the NFL outside of Patrick Mahomes. Dez made the audacious assertion as a rejoinder to a Twitter post from Fox Sports that reads: "Deion Sanders vs. Tyreek Hill. Who has the edge?"
Deion, by the way, is a first ballot Hall of Famer.
Former NFL cornerback Charles James kicked off the discussion in Tyreek's favor. "Do y'all really know how hard it is to cover Tyreek Hill out there on that island or y'all just watching highlights?" Charles tweeted. "That sh*t real out there. Deion would be in a dogfight."
Dez echoed a similar sentiment. "You can't have these conversation(s) with stat watchers," he tweeted. "Tyreek [is] one of my favorite players of all time and I'm not being biased but nobody covering that man one on one… I think he's the best player in the league outside of [Patrick] Mahomes."
Do you agree with Dez and Charles?
Is Tyreek the NFL's best other than Mahomes?
Share your thoughts.