Ball releases new 'Disrespectful' cut.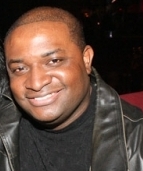 Blog King, Mass Appeal
NEW ORLEANS — It took awhile. Two years to be exact. But it's finally done. New Orleans Pelicans star Lonzo Ball promoted his "Bounce Back Album" on Friday with the dissemination of his new rap video "Disrespectful." The 2-minute track showcases an alliance with Starside who's donning a glitter mask and black hoodie. That n*gga Lonzo is wearing a white t-shirt coupled with his signature bling. The 22-year-old baller shared a teaser of "Disrespectful" on Instagram before uploading the full video on YouTube.
The "Bounce Back Album" also features collaborations with NBA veteran Lance Stephenson, music recording artist Enzo McFly and G-League forward LiAngelo Ball (Lonzo's brother). Most of the LP was completed in 2018. But, for whatever reason, it's just now being released.
Lonzo was drafted in 2017 by the Los Angeles Lakers then traded to New Orleans last season.
Watch the video.
Share your thoughts.