Tekashi 6ix9ine releases a video.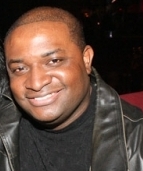 Blog King, Mass Appeal
NEW YORK — Tekashi 6ix9ine released his third house arrest single on Friday; except this time it's in Spanish. In the music video "YAYA," the 24-year-old snitch spits a litany of Spanish lyrics while sodden butt-naked in a bathtub filled with milk. He's accompanied by a quartet of voluptuous Latinas. Tekashi's "YAYA" comes on the heels of his Nicki Minaj collaboration "Trollz" which debuted in the catbird's seat of Billboard's "Hot 100" only to suffer the most dramatic plummet in chart history. Prior to that, Tekashi dropped his first home confinement single "Gooba" which also debuted No. 1 on Billboard's "Streaming Songs" chart.
Nevertheless, watch "YAYA" in its entirety.
Share your thoughts.