Patrick Mahomes highest paid star.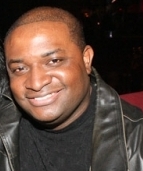 Blog King, Mass Appeal
KANSAS CITY — Patrick Mahomes is a very, very rich man. So rich in fact, he's already halfway towards becoming a billionaire and he's still eligible to be on his parents' insurance. The Super Bowl MVP signed a 10-year, $503 million contract extension with the Kansas City Chiefs on Monday; easily the richest indenture in American professional sports surpassing Mike Trout's 12-year, $426 million contract with the Los Angeles Angels. Shortly after Mahomes inked the deal, his inamorata — Brittany Matthews — tweeted: "KC, we're here for a while😍❤️!"
Mahomes tweeted a one-minute video with the caption: "Here to stay. . .! ⏰⏰"
To say Mahomes is worth every penny would be a vast understatement. In helping the Chiefs end a 50-year title drought, the 24-year-old wunderkind became the first quarterback in NFL history to win a Super Bowl and earn league MVP honors before turning 25. He also has the NFL's top QB rating (108.6).
During his MVP season in 2018, Mahomes joined Peyton Manning in becoming the second quarterback in league history to throw for 5,000 yards and 50 touchdowns. Because he has two years remaining on his rookie contract, the totality of Mahomes' remuneration equates to roughly 12 years and $530 million.
The Texas Tech alum is guaranteed a whopping $477 million (with a $140 million injury guarantee). To put that tranche in perspective, former MVP Cam Newton has a $550,000 guarantee with the New England Patriots. Mahomes also has a no-trade clause.
His agent, Leigh Steinberg, tweeted a congratulatory missive that reads: "Congrats to Patrick Mahomes on agreeing to terms on a 10-year extension worth $503 Million. He gets $477M in guarantee mechanisms and [the] ability to have outs if guarantee mechanisms aren't exercised. No trade clause. First half billion dollar player in sports history. History made."
The Chiefs are now set at quarterback for the next decade and beyond.
Congrats #15!!!
Let's win more Super Bowls.
Share your thoughts.