Jimmy John's deli terminates four.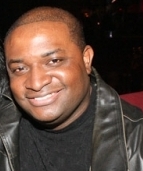 Blog King, Mass Appeal
WOODSTOCK — Hostility in the dirty south continues as a quartet of teen employees at Jimmy John's were fired for crafting a noose made of bread dough. The heartless ordeal transpired on July 4th at the delicatessen in Woodstock, Georgia. It was also captured on video. Cell phone footage shows a worker placing the noose around his scruff as another employee yanks it to asphyxiate. Other employees can be heard chortling in the background. The idiom "Happy 4th of July" can be seen near the substratum of the clip.
The workers were issued pink slips immediately.
"We have zero tolerance for racism or discrimination in any form," Jimmy John's officials said in a statement. "The franchisee has taken immediate action and the employees have been terminated. The actions seen in this video are completely unacceptable and do not represent the Jimmy John's brand."
Customers, however, aren't in a forgiving mood.
Many have vowed to never return.
"We were frequent customers, but will never spend another dollar at your store," one patron wrote on Jimmy John's Facebook page. Another customer added, "Are these your workers? This isn't funny or a game. Many innocent people lost their lives due to racial injustice."
Did the teens deserve cessation?
Should the incident be construed as a prank?
Watch the disturbing video.
Share your thoughts.