Convicted teacher's demise is cancer.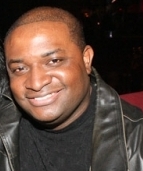 Blog King, Mass Appeal
SEATTLE — Mary Kay Letourneau, the salacious teacher thrown in the slammer for bangin' her sixth-grade student, passed away on Tuesday. She was 58. David Gehrke, Mary Kay's attorney, said she died from stage 4 cancer. If you recall, the concupiscent educator cheated on her husband with 12-year-old Vili Fualaau in 1996. The dalliance began inside her classroom at Shorewood Elementary School in Burien, Washington — a suburb just south of Seattle. Law enforcement officials caught Mary Kay enjoying copulation with Vili at the Des Moines Marina on June 19, 1996. She initially lied and told investigators the kid was 18.
Mary Kay later modified her narrative, claiming to be Vili's babysitter. Two months later, the notorious pedophile became gravid with the couple's first daughter. Mary Kay pleaded guilty to child rape in 1998 following the parturition of their second baby girl. She ended up getting 7 years in prison.
After serving her sentence, Mary Kay and Vili got hitched on May 20, 2005. The couple then published a memoir together — "Un seul crime, l'amour" (Only One Crime, Love) that chronicles their entanglement. The cougar-amour also became the subject of a biopic on USA Network titled "All American Girl."
Mary Kay and Vili got divorced in 1999.
She leaves behind a sextet of children.
Share your thoughts.