White cartoon cop shoots African American 20 times
Officer Choker murders negro.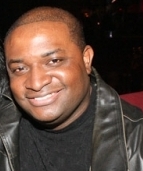 Blog King, Mass Appeal
HOLLYWOOD — Cartoonists at Cool Zone Entertainment are catching hell after disseminating a police brutality caricature that shows a pair of racist white cops murdering an unarmed black dude. Graphics were concocted by an artist named Cartoon David. The opening sequence begins with the negro pedestrian waiting at a stoplight when a police officer inexplicably chases him down. "Hey, what are you doing?" the cop yells. "[You're] jaywalking, stop right there!" The officer then body slams the African American to the pavement and proceeds to choke him unconscious — à la Eric Garner and George Floyd. "I can't breathe," the black guy wails as he cries for his mom. Seconds later, another police officer shows up to succor his confrère. He immediately orders the suspect to put his hands in the air despite the fact the young man is already dead via asphyxiation.
"Son, put your hands up right now!" the officer screams. "Son, if you do not put your hands up I'll be forced to use this firearm to dispose of your threat… Alright, you asked for it mothaf*cker!" The cop then shoots the negro more than 20 times as a passerby records it on a cell phone. You can see empty shells hittin' the ground. A damn shame indeed.
Watch the disturbing cartoon.
Share your thoughts.