Eminem hammers Saints Drew Brees.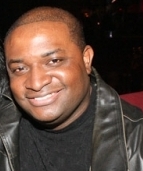 Blog King, Mass Appeal
NEW ORLEANS — Never one to vocalize euphemisms, Eminem went postal on New Orleans Saints quarterback Drew Brees in his new tag-team single with Kid Cudi titled "The Adventures of Moon Man & Slim Shady." Brees, if you recall, became the target of vitriol from several black NFL players when he lambasted former San Francisco 49ers quarterback Colin Kaepernick for kneeling during the national anthem. "[I'd] never agree with anybody disrespecting the flag," Brees said during a recent chinwag with Daniel Roberts of Yahoo Finance. Kaepernick, however, genuflected in protest of police brutality and racial injustice against people of color. His deportment had nothing to do with "disrespecting the flag."
Kaepernick, 32, hasn't played in the NFL since he took a knee in 2016. He remains ostracized from the league. Brees quickly apologized for his remarks. But it may have been too little, too late. Eminem is clearly not in a forgiving mood. "I had hoop dreams, now I shoot threes," he raps. "Got a lil' green, but I don't do weed. Purp nor lean, that's Tunechi. That's New Orleans, F*ck Drew Brees!"
Brees ain't the only conservative on Eminem's hit list. The 47-year-old rapper excoriates President Donald Trump and those averse to wearing masks during the coronavirus pandemic. Eminem also pays homage to negro victims George Floyd and Ahmaud Arbery while berating racist police officers.
Watch the animated music video "The Adventures of Moon Man & Slim Shady."
Share your thoughts.