Will & Jada need romantic reboot.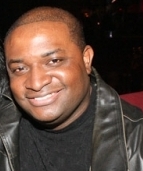 Blog King, Mass Appeal
LOS ANGELES — "You, me and he. What we gonna do, baby?" During Friday's episode of "Red Table Talk," Jada Pinocchio Smith finally confessed she lied about having a dalliance with R&B paramour August Alsina. Turns out, he was telling the truth. August waxed that cougar ass. The 47-year-old actress also admitted no one has made her feel that sexy in years, much to the chagrin of her cuckold husband — Will Smith — who damn near broke into tears upon learning the earth-shattering revelation.
Jada referred to the amour as an "entanglement" that transpired while she and Will, 51, were secretly separated. Rather than kiss and make up, the estranged couple ended the chat with a fist-bump while yelling "Bad Marriage for Life" which insinuates they've been melancholic for quite awhile.
August, 27, dropped the bombshell a few days ago during a one-one-one chinwag with Angela Yee of "The Breakfast Club" — telling viewers he enjoyed years of copulation with Jada with Will's approbation. "He gave me his blessing," August explained. "I totally gave myself to that relationship for years of my life, and I truly and really, really, deeply loved [Jada] and have a ton of love for her."
Will and Jada got hitched in 1997.
Their marriage of 23 years is clearly on the brink of cessation.
Is it worth saving?
Watch the cringe-worthy interview.
Share your thoughts.