Mr. Trump labels COVID-19 a hoax.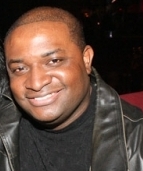 Blog King, Mass Appeal
WASHINGTON — President Donald Trump, who repudiates the coronavirus assessment of immunologist Anthony Fauci, ruffled some feathers on Monday when he identified the COVID-19 pandemic as being a "hoax." The Commander-in-Chief catapulted the conspiracy theory with a retweet of a missive from "Love Connection" icon Chuck Woolery who believes "everyone is lying" about the sibylline epidemic. The '80s game show host is also convinced fallout from COVID-19 is being used as a ploy to undermine Trump's re-election campaign.
"The most outrageous lies are the ones about Covid 19," Woolery wrote. "Everyone is lying. The CDC, Media, Democrats, our Doctors, not all but most, that we are told to trust. I think it's all about the election and keeping the economy from coming back, which is about the election. I'm sick of it."
So far, COVID-19 has killed 135,000 Americans.
But critics argue the death toll is inflated.
Do you agree with Trump and Woolery?
Is the coronavirus pandemic fake?
Should Woolery be in charge of the CDC?
Share your thoughts.