The Real: Tamera Mowry quits show after producers gave her a 66 percent pay cut
Tamera Mowry leaves 'The Real.'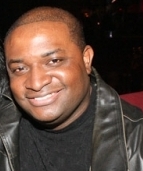 Blog King, Mass Appeal
LOS ANGELES — The coronavirus pandemic strikes again. Tamera Mowry has stepped down as co-host of the popular daytime talk show "The Real" after producers asked the redbone actress to absorb a 66% pay cut. The former Disney starlet is callin' it quits after seven scuttlebutt seasons. The show first aired in 2013. "Tamera was making about $3 million a season, compared to Adrienne [Houghton] who makes $500K, Jennie [Mai] who makes $500K, and Loni [Love] who makes about $1 million," an executive explained.
"Tamera makes more than all the other hosts combined, it caused friction [among] the cast. Tamera was offered $1 million, and she chose to leave."
Tamera, 42, confirmed her egress via Twitter.
"The friendships I've made there will last a lifetime," she wrote.
Tamera Mowry has shared her departure from #TheReal with fans: "The friendships I've made there will last a lifetime." https://t.co/AkLZ14YJ67

— E! News (@enews) July 14, 2020
Tamera, the identical twin sibling of Tia Mowry, made a name for herself on the '90s television sitcom "Sister, Sister" which ran for six seasons. She's appeared in several Disney films and, prior to joining "The Real," she starred alongside her sister in the reality TV series "Tia & Tamera."
Do you agree with Tamera's decision to quit?
Would you accept a 66% pay cut?
Share your thoughts.