Nick Cannon and black supremacy.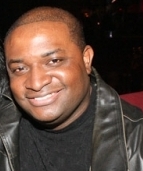 Blog King, Mass Appeal
LOS ANGELES — Nick Cannon is charged with being a "black supremacist" after he spewed a series of anti-Semitic remarks, calling Jews and white folks "savages" and "animals." The 39-year-old "Wild 'n Out" star uttered the disparaging maunder during a June 30th chinwag with Professor Griff on his "Cannon's Class" podcast. That's when Nick claimed a paucity of melanin has made Caucasians "a little less" than those with dark skin — a deficiency that leads to trepidation and "barbaric" deportment on white people's part. Ouch! "The Masked Singer" host then referred to Caucasians as "evil" and said "they're the ones that are actually closer to animals, they're the ones that are actually the true savages."
Nick also accused jaundiced white folks of trying to emulate the culture and lifestyle of their negro counterparts. "You can't be anti-Semitic when we are the Semitic people," he ranted. "We are the same people who they want to be. That's our birthright. We are the true Hebrews."
British rapper Zuby gave his two cents on Twitter.
"Nick Cannon has gone full black supremacist," he wrote.
"This is 100% certified racist."
Officials with media juggernaut ViacomCBS announced they've severed ties with Nick.
The company released this statement on Tuesday: "ViacomCBS condemns bigotry of any kind and we categorically denounce all forms of anti-Semitism… We have spoken with Nick Cannon about an episode of his podcast 'Cannon's Class' on YouTube, which promoted hateful speech and spread anti-Semitic conspiracy theories. While we support ongoing education and dialogue in the fight against bigotry, we are deeply troubled that Nick has failed to acknowledge or apologize for perpetuating anti-Semitism, and we are terminating our relationship with him."
Nick's "Wild 'n Out" airs on VH1, a cable channel owned by ViacomCBS.
But he plans to sue the company for ownership of the show.
Do you consider Nick guilty of being a black supremacist?
Share your thoughts.