Porsha Williams facing 3 charges.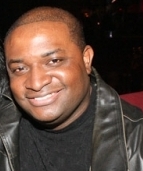 Blog King, Mass Appeal
LOUISVILLE — Reality TV star Porsha Williams had her pretty ass tossed in the slammer Tuesday night in Louisville, Kentucky during an outdoor demurral for Breonna Taylor, the black woman shot dead by police officers inside her humble abode. The protest transpired outside the residence of Kentucky Attorney General Daniel Cameron (a black man) who reportedly had Porsha apprehended. Rumor has it he got tired of negroes protesting on his lawn and called police. "The Real Housewives of Atlanta" diva was fingerprinted before taking a mugshot at Louisville's Metro Department of Corrections.
The 39-year-old damsel faces charges of felony intimidation of a participant in a legal process, disorderly conduct and criminal trespassing. Porsha, who's gravid, wasn't the only one arrested. Dozens of "Black Lives Matter" demonstrators are facing charges, including "Love & Hip Hop" star Yandy Smith.
Houston Texans receiver Kenny Stills was also locked up.
Breonna, if you recall, was murdered inside her apartment two months ago when three plainclothes police officers kicked in her door and shot her 8 times. The cops were apparently after a street pharmacist accused of operating a drug-trafficking ring. No narcotics were found inside Breonna's home.
Not even a blunt.
Turns out, she was killed for nothing.
The officers have yet to face charges, sparking protests nationwide.
Are you proud of Porsha, Yandy and Kenny?
Share your thoughts.