Megan Thee Stallion shot during Tory Lanez quarrel
Megan got shot, surgery a success.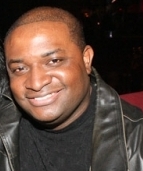 Blog King, Mass Appeal
LOS ANGELES — Megan Thee Stallion got shot in the pinky toe. However, after undergoing successful foot surgery, a lengthy convalescence now looms. The big-booty lyricist suffered multiple gunshot wounds early Sunday morning in Los Angeles while hangin' out with diminutive rap artist Tory Lanez. To defuse scuttlebutt, Megan disseminated an Instagram narrative on Wednesday to set the record straight. "On Sunday morning, I suffered gunshot wounds, as a result of a crime that was committed against me and done with the intention to physically harm me," she wrote. "I was never arrested, the police officers drove me to the hospital where I underwent surgery to remove the bullets. I'm incredibly grateful to be alive and that I'm expected to make a full recovery, but it was important for me to clarify the details about this traumatic night."
Los Angeles police officers and helicopters were dispatched to a Hollywood Hills residence at 4:30 a.m. amid reports of "shots fired." A half-naked Tory (né Daystar Peterson) was arrested on felony concealed weapons charges after being ordered to lay down face-first in the middle of the street.
But there's no mention of Megan, 25, gettin' shot in the police report; mainly because she chose not to snitch despite leaving a trail of sanguinary footprints at the scene. "At the time Megan [Thee Stallion] was with police she did not report that she was the victim of any crime," said a LAPD spokesperson.
Rumor has it Tory, 27, shot Megan during a lover's quarrel inside their chauffeur-driven SUV. The voluptuous damsel was shot twice in the foot. Given the fact Tory was half-naked and Megan was barefoot, conventional wisdom suggests they were f*ckin.' Damn, the p*ssy must've been hella bad for a n*gga to shoot a chick shortly after copulation.
That being said, Megan is lucky to be alive.
Should she become leery of the company she keeps?
Should Tory receive a lengthy stay behind bars?
Watch disturbing footage.
Share your thoughts.