Snoop Dogg begs spouse following Celina scandal
Snoop apologizes following 'affair.'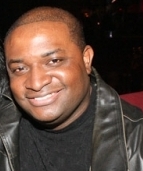 Blog King, Mass Appeal
LOS ANGELES — Just weeks after Celina Powell (aka the Black Widow) told the world he f*cked her 'doggystyle,' Snoop Dogg apologized to his wife of 23 years — Shante Broadus — on Problem's new rap song titled "Don't Be Mad At Me" — a remix featuring Snoop and Freddie Gibbs. In the track, the Dogfather seeks absolution for "f*ckin' with a lame b*tch" while vowing to never cheat again. "I'm tired of sayin' sorry for the same sh*t. Damn near lost my queen, f*ckin' round with that lame bitch," Snoop raps. "Ashamed of myself 'cause I shamed you. Good or bad, right or wrong, we always bang through. The BS or we went out the ES. You wanna buy the mall, I'ma let her, no PS. Cars, purses, diamonds, VS. Real ghetto love, two steppin' at the GS."
Not sure what the f*ck that means.
But, I guess it's Snoop's way of apologizing.
Celina, if you recall, disseminated a tweet a while back claiming she and Snoop "f*cked to his gospel album." The 25-year-old Instagram model also accused the 48-year-old rapper of snorting cocaine off her embonpoint. Let's just hope Snoop wore a condom and eschewed eating her p*ssy.
Nevertheless… Tekashi 6ix9ine taunted Snoop's entanglement, causing a social media war.
Snoop and Shante got hitched in 1997.
Is the marriage worth saving?
Should Shante forgive that n*gga?
Listen to the new track.
Share your thoughts.