Tamar Braxton attempts suicide.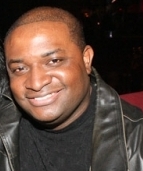 Blog King, Mass Appeal
LOS ANGELES — Dammit coronavirus! Look what you've done. In a shocking development, Tamar Braxton was hospitalized Thursday night following a suicide attempt. The reality TV star was found unresponsive in her hotel room at the Ritz-Carlton in downtown Los Angeles. Her Nigerian fiancé, David Adefeso, made the discovery around 9:45 p.m. and dialed 911. Tamar, 43, was rushed to the hospital for emergency treatment after ingesting a bottle of prescription drug pills.
She was also drunk as a skunk.
Prior to the overdose, Tamar crafted a suicide missive to her family via Twitter.
"I am a slave. I do not own my life," Tamar wrote. "My stories. My pictures. My thoughts or beliefs. I've asked my massa to free me. I'm threatened and punished for it. The only way I see out is death. I will choose that before I continue to love like this. Please help me." 
Word on the street claims the coronavirus pandemic exhausted all of Tamar's funds, relegating her to destitute status. A close source also confirmed she was "going broke" and on the verge of being evicted from her luxurious Ritz-Carlton apartment where she pays a mind-boggling $25,000 per month.
Tamar's family is blaming David for the overdose.
Does she need intervention or a job?
Should Tamar learn to live within her means?
Share your thoughts.