Engineers test gigantic android.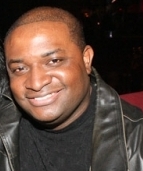 Blog King, Mass Appeal
JAPAN — Move over Godzillla! Here comes Gundam robot Yokohama! Japanese engineers with Gundam Factory Yokohama set the internet ablaze the other day when they released video of a gigantic, headless, 60-foot android taking his first steps on a damn skyscraper. The robotic humanoid is modeled after automatons in the "Gundam" science fiction franchise. Raw footage shows Yokohama raising his right leg before stepping forward without applying any pressure on the limb.
The android is fully anatomical.
But his head's detached and remains under construction.
Once he's fully assembled, Yokohama will weigh 25 tons coupled with 24 degrees of freedom which means he'll have the ability to saunter anywhere he damn well pleases. Also, he won't have trouble picking anything up because his hands stretch nearly 7 feet with a width of more than 5 feet.
Will Japanese officials use Yokohama for military purposes?
Should the United States and other countries feel threatened?
Watch the jaw-dropping video.
Share your thoughts.