Caitlyn Jenner is seeking a VP gig.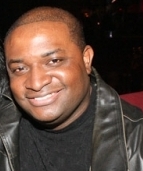 Blog King, Mass Appeal
LOS ANGELES — Kanye West doesn't stand much of a chance of winning the impending presidential election. As a matter of fact, he's a f*ckin' longshot at best. But, after dropping out and re-entering the race, someone has volunteered to be his running mate. Shortly after Kanye announced his baffling bid to run for President of the United States, transgender activist Caitlyn Jenner reached out to his black ass with an intriguing proposal. The Olympic gold medalist relishes the possibility of becoming Kanye's lieutenant in the White House. "I texted him and said, 'Can I be your Vice President?" Caitlyn told TMZ.
"What a combination!"
Kanye has already offered the métier to biblical life coach Michelle Tidball. But she's yet to accept the invitation. If Michelle shuns his offer, Caitlyn (né Bruce Jenner) could become a familial LGBTQIA option. The 70-year-old reality TV star was married to Kanye's mother-in-law, Kris Jenner.
LGBTQIA, by the way, is an acronym for lesbian, gay, bisexual, transgender, queer, intersex, and asexual.
Not sure what the last two mean. But they've been added to the list.
Contrary to rampant scuttlebutt, that n*gga Kanye is definitely running for office. The 43-year-old rapper has already filed the necessary paperwork with the Federal Election Commission (FEC) and he held his first campaign rally on Sunday (July 19) at South Carolina's Exquis Event Center.
And he did it while donning a bulletproof vest.
After delivering a lengthy monologue with no microphone, Kanye — who had "2020" shaved into his head — told the crowd Harriet Tubman "never actually freed the slaves, she just had them work for other white people." He also said penurious mothers should be given incentives to eschew abortions.
"Everybody that has a baby gets a million dollars," he proclaimed as an example.
Moments later, Kanye became tearful when talking about his mother who passed away in 2007 amid complications from plastic surgery. The Grammy Award winner raised eyebrows when he admitted his father didn't want children and sought feticide. Sadly, the apple doesn't fall far from the tree.
Kanye contemplated aborting his first child, North West.
"I almost killed my daughter," he confessed.
If Kanye wins, his administration could feature Caitlyn as Vice President and Kim Kardashian as First Lady. The bipolar negro plans to run a Wakanda type of government.
Does Kanye have your vote?
Are you concerned about the future of America?
Watch Kanye's bizarre campaign speech.
Share your thoughts.