Odell Beckham attends gay party.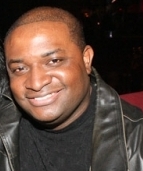 Blog King, Mass Appeal
HOLLYWOOD — Word on the street claims Cleveland Browns star Odell Beckham Jr. is homosexual and he's done nothing to dispel the scuttlebutt. As a matter of fact, you could make a strong argument he's ready to egress the closet. The 27-year-old receiver was spotted at the Black Gay Party in Hollywood Hills last weekend, a VIP soirée saturated with a fraternity of kinky men who are either gay or bisexual. There's certainly no shame in Odell's game. The eccentric veteran posed for photos then allowed them to be disseminated online.
One of the pictures shows a half-naked Odell soaking in a jacuzzi with several hirsute dudes.
Rumors of the Pro Bowler being full-blown Liberace gay ran rampant in 2015 when, as a wideout for the New York Giants, several members of the Carolina Panthers questioned Odell's masculinity during a game. "F*ck him. He's a b*tch," said Panthers cornerback Josh Norman. "You going to get out here, and you're going to dance around and prance around like you're a ballerina, that goes to show you."
Cortland Finnegan, Josh's teammate, echoed a similar homophobic sentiment.
"He may have something in his blood," he explained.
"Maybe it's female-related."
Several Panthers were also heard calling Odell a "faggot" on the gridiron.
Then, earlier this year, Odell was caught on video slapping the derrière of a police officer in the locker room following Louisiana State's victory over Clemson University in the national championship game. Odell, a prominent alumnus of LSU, appears to ogle the cop's booty during the spanking.
Do you think Odell is gay?
Is everything being blown out of proportion?
Share your thoughts.