Kevin Hart still seeking 'action.'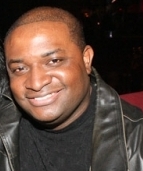 Blog King, Mass Appeal
LOS ANGELES — Because of his diminutive stature and waggish dramatis personae, Kevin Hart is usually dwarfed into one-liner, 'sidekick' roles when acting alongside industry macho men like Dwayne "The Rock" Johnson (Jumanji) and, ahem, Ice Cube (Ride Along). Not to mention Tiffany Haddish beat his ass in the 2018 film "Night School." But the 41-year-old comedian believes his new Quibi series "Die Hart" will convince people to take his black ass more seriously as an action hero. To be candid, Lil Kev is sick and tired of being somebody's bitch. He's ready to flip the script. "I think it's definitely a problem in Hollywood," Kevin vented during a recent chinwag with senior correspondent Kevin Polowy of Yahoo Entertainment.
"The people, ultimately you want to give them what they want. For me, it's a piece of me like you've never seen, and just showing that I'm more than capable of doing certain things."
In "Die Hart", Kevin portrays a humorist who's pigeonholed into playing slapstick, comic relief characters while his sinewy counterparts land high-profile gigs as lead action stars. So he's basically playing himself. Kevin, who stands 5'4″, is joined by co-star Nathalie Emmanuel (Game of Thrones, Fast and Furious).
Call him propitious.
But Kevin swears the "Die Hart" nexus will augment his cinematic credits, glass ceilings be damned.
"Die Hart was my first step into the space of real action, which is why I deliver at the level that I do," he explained. "But, of course, I can't take the credit. You need amazing co-stars, and people that can help set you up. And Nathalie does a good job of matching the energy that I gave."
John Travolta, 66, is also in the series to show Kevin the ropes.
But he's doing it with a heavy heart.
Travolta's wife, actress Kelly Preston, died July 12th following a 2-year battle with breast cancer.
"Die Hart" is now streaming on Quibi.
Watch the trailer.
Share your thoughts.