Ice Cube mapping success for blacks.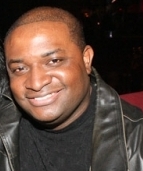 Blog King, Mass Appeal
HOLLYWOOD — "Friday" actor Ice Cube believes Hollywood owes black filmmakers a tranche of mazuma in the "form of reparations" for subjugating negro artists for decades while purloining African American culture to benefit avaricious white folks. The "Big 3" proprietor spoke his mind Wednesday morning during a virtual chinwag with Angela Yee of 'The Breakfast Club.' Ice Cube, 51, called out a trio of gigantic studios — namely MGM, Warner Bros. and Universal Pictures — to come out the pocket. In other words, they better check themselves before they wrickity-wreck themselves.
"Virtually all the studios that contributed in our narrative, in our pain, in our misrepresentation, and stealing our history and giving it to white people for over 100 years," he vented.
"I think these studios that we know and love should kick in to a studio that's run by black people with no outside influences and whose movies and projects are owned by those black people, those black artists and directors and writers and people who put the project together should own the projects. I just think it's a form of reparations from the entertainment industry if they all had to invest a certain amount of money into the studio each year as payment for all the damage they've done to black people."
Ice Cube's diatribe can be attributed to his political endeavor titled "Contract with Black America" — an indenture that underscores police brutality and systemic oppression against negroes. Once it's completed, the N.W.A. alum will proffer the document to presidential candidates for implementation.
If it were up to Ice Cube, more than 13 percent of Hollywood profits would be funneled towards black entertainers to mirror the U.S. population. When asked if he feels liberated despite concocting a multifaceted career coupled with South Central affluence, Ice Cube didn't bite his tongue.
"No way I feel free in America because I'm connected to our people, you know," he explained.
"So I actually feel the pain."
Ice Cube believes police officers should reside within the communities they serve.
He's also made anti-Semitic comments in the past.
Do you agree with Ice Cube's vision?
Should African Americans garner reparations?
Watch Ice Cube's interview.
Share your thoughts.