Iron Mike Tyson returns to boxing.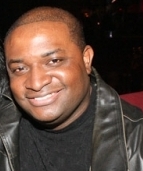 Blog King, Mass Appeal
LOS ANGELES — Who said old dogs can't learn new tricks? After a 15-year hiatus, Iron Mike Tyson (50-6) is returning to the ring. "This is ludicrous!" The 54-year-old boxing legend is scheduled to lock horns with 51-year-old Roy Jones Jr. (66-9) on September 12th in an eight-round "Frontline Battle" exhibition at Dignity Health Sports Park and it'll be sanctioned by the California State Athletic Commission. Iron Mike made the announcement Thursday morning. If you think it's a money grab, you can forget it. All proceeds are going to charity. The undercard will feature diminutive NBA retiree Nate Robinson, 36, versus YouTube sensation Jake Paul, 23, who said, "Make no mistake, on September 12th, Nate will meet the canvas early."
If you recall, Iron Mike hasn't fought since he got his ass kicked by Irish heavyweight Kevin McBride on June 11, 2005. But, in Iron Mike's defense, he was addicted to crack cocaine at the time. When asked if he plans to take the bout seriously, the ear-biting champion replied: "Anybody who knows me, I don't know how to [take my foot off the gas]. I just know one way of fighting and that's just what it is."
Roy echoed a similar sentiment, saying if the fight goes more than seven rounds Iron Mike is toast. "If he don't kill [me] quick, he's got problems on his hands," Roy warned. "If he don't get it quick, his ass belongs to me. I know what it feels [like] to go eight rounds… y'all must've forgot…"
Um, Roy… of course we forgot.
You haven't boxed since Moses parted the Red Sea.
Nevertheless, the fight will be available on Pay-Per-View.
Are you excited?
Who's gonna win?
Share your thoughts.