Ditka: stand or leave America.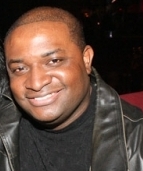 Blog King, Mass Appeal
LOS ANGELES — During a recent chinwag with TMZ sports, Hall of Fame football coach Mike Ditka said every athlete, including black players, should eschew genuflecting during the national anthem because it's not only impertinent to military veterans, it's offensive to the American flag. He also has a message for those who refuse to stand for the "Star-Spangled Banner." Get the f*ck out the country. Ditka, 80, is slated to be chairman of the "X League," a new football association for Tomboy-ish women. Kansas City has a team based in Independence, Missouri called the "Force."
And, get this: they play tackle football.
When asked if his players will be allowed to kneel to protest peacefully, a pissed-off Ditka blew a gasket. "If you can't respect our national anthem, get the hell out of the country," he retorted. "That's the way I feel. Of course, I'm old-fashioned. I'm only going to say what I feel."
Ditka ain't alone. Pittsburgh Steelers defensive end Stephon Tuitt (who's black) echoed a similar sentiment via Twitter. Much to the chagrin of his teammates and black players across the league, the 300-pound lineman made it clear he won't kneel and he doesn't give a damn what anybody thinks.
"I'm not kneeling for the flag and screw anybody who have a problem with that," Tuitt, 27, tweeted. "My grandmother was an immigrant from the Caribbean and [she] worked her ass off to bring 20 people over the right way. She had no money and educated herself to be a nurse. She's living good now."
Ditka, if you recall, once said there's been no oppression in America in 100 years.
Should negro athletes stand for the national anthem?
For more on the "X League", visit extfl.com.
Watch Ditka's interview.
Share your thoughts.