Aaron Rodgers is feeling unwanted.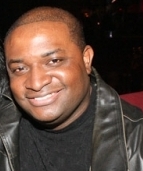 Blog King, Mass Appeal
GREEN BAY — Bottoms up! Aaron Rodgers was so pissed at the Green Bay Packers for drafting Utah State's Jordan Love in the first round of the 2020 NFL Draft, he turned to booze as a coping mechanism. The 36-year-old quarterback spoke his mind during a recent appearance on Kyle Brandt's "10 Questions" podcast. The 21-year-old Love, who was selected with the 26th overall pick, is rumored to unseat the aging Rodgers sometime in the near future. Critics, however, believe the pick would've been better spent elsewhere and that includes Rodgers who expected the Packers to draft a top-flight receiver like LSU's Justin Jefferson or Arizona State's Brandon Aiyik. Instead, Green Bay snagged his heir apparent.
His agent texted him the bad news prior to the pick being made.
"I love scotch but I've been drinking some, sippin' tequila lately as well," Rodgers said. "And, once I got that text, I went to the pantry, I poured myself about four fingers, and I knew it was going to be one of those nights." Shortly after sobering up, the future Hall of Famer came to grips with the probability he won't finish his career in Green Bay. If you recall, Rodgers derailed Brett Favre's starting métier under homogeneous circumstances 15 years ago. Now he realizes payback's a bitch.
Love's presence insinuates the writing's on the wall.
"Just look at the facts," Rodgers said.
"They traded up. They drafted him. I would say they like him. They want to play him. I understand it's a business. I understand the nature of the business. I'm not here advocating my spot by any means, that's not going to happen. But, I understand how the business works."
Do you feel sorry for Rodgers?
Is he washed-up in Green Bay?
Watch his interview.
Share your thoughts.