Porter reveals his conspiracy theory.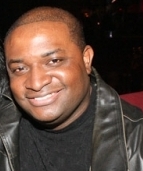 Blog King, Mass Appeal
ORLANDO — Here's a conspiracy theory for your ass and it has something to do with the "Mark of the Beast (666)." Denver Nuggets forward Michael Porter Jr. raised eyebrows on Tuesday when he said the coronavirus pandemic "is being used for population control." The former Mizzou star also believes the epidemic is being administered by government leaders to scare mothaf*ckas into subjugation. "Personally, I think the coronavirus is being used obviously for a bigger agenda," Porter proclaimed.
"It's being used for population control just in terms of being able to control masses of people. I mean, because of the virus, the whole world is being controlled. You're required to wear masks and who knows what will happen when this vaccine comes out. You might have to have the vaccine in order to travel. Like, that would be crazy."
In the United States, students born after 1956 are required by law to "comply with the two-dose MMR Immunization Policy" which is significant because Porter said he's yet to be inoculated. "I've never been vaccinated in my life. I've never had any shots or anything like that," he explained.
"So, it could get crazy. But it's definitely behind everything that's going on right now and all you can do is sit back and watch what's going on [and] don't get too emotionally involved. But yeah, I mean it is a serious thing. It is a real thing. But yes, it is being overblown."
Skeptics believe the COVID-19 vaccine will contain nanotechnology and/or the "Mark of the Beast."
Do you concur with Porter's conspiracy theory?
Are world leaders up to something nefarious?
Is Dr. Anthony Fauci full of sh*t?
Watch Porter's Q&A session.
Share your thoughts.