Tracy Morgan getting a divorce, wife wants half
Tracy Morgan is getting divorce.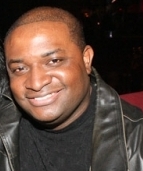 Blog King, Mass Appeal
NEW JERSEY — Self-quarantine strikes again! You can stick a fork in Tracy Morgan's marriage because it's done. The 51-year-old humorist and his rapacious wife, Megan Wollover, are callin' it quits after 5 years of holy matrimony. Megan filed dissolution documents on Wednesday citing irreconcilable differences. "Sadly, after nearly five years of marriage, Megan and I are filing for divorce," Tracy said in a statement. "This is a challenging time for all involved, so I ask that you please respect our privacy." Because the "30 Rock" star wasn't astute enough to concoct a prenuptial agreement, Megan is asking the judge to give her half of the $90 million settlement Tracy received from Walmart following his near-fatal limousine crash in 2014. She's also seeking sole ownership of their $14 million mansion in New Jersey.
The estranged couple share a 7-year-old daughter, Maven Sonae.
So, chances are Tracy will be required to pay child support too.
Ain't that a bitch?
Hope the p*ssy was worth it.
"We can confirm that Megan filed for divorce yesterday," said a representative from Megan's camp. "This is a private matter for the family. Megan's primary focus remains the best interest of the parties' daughter. She asks that the family's privacy be respected during this difficult time."
Hindsight's 20/20 but we should've seen this coming.
Megan is prepossessing and Tracy is grotesque at best.
Did she set him up?
Is her vulva worth $45 million?
Share your thoughts.