Three presidents honor John Lewis.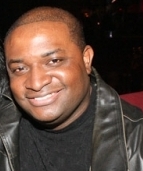 Blog King, Mass Appeal
ATLANTA — Social distancing be damned, Rep. John Lewis was laid to rest on Thursday during an emotional 3-hour sepulture at Atlanta's historic Ebenezer Baptist Church where Dr. Martin Luther King Jr. once served. Lewis, arguably Dr. King's most staunch acolyte, passed away on July 17th amid complications from pancreatic cancer. He was 80. The home-going celebration was highlighted by quondam President Barack Obama's encomium which included a lambasting of President Donald Trump's deportment coupled with multiple entreaties encouraging American citizens to vote in what's become a pivotal presidential election.
"It a great honor to be back in Ebenezer Baptist Church in the pulpit of its greatest pastor, Dr. Martin Luther King Jr., to pay my respects to perhaps his finest disciple," Obama told the capacity crowd.
"Even as we sit here, there are those in power who are doing their darnedest to discourage people from voting by closing polling locations and targeting minorities, and students with restrictive ID laws and attacking our voting rights with surgical precision; even undermining the postal service in the run-up to an election that's going to be depending on mail-in ballots so people don't get sick."
In his eulogy for John Lewis, former Pres. Obama proposed a swath of voting rights expansions, including:

– Automatic registration
– Adding polling places
– Expanding early voting
– Making Election Day a holiday
– Eliminating the filibuster, if necessaryhttps://t.co/h2PWhVOIDd pic.twitter.com/BKoC90ULFI

Former President George W. Bush and whilom Commander-in-Chief Bill Clinton also delivered panegyrics to pay homage to Lewis. The former spoke first. "We will never forget joining [John] in Selma, Alabama for the 50th anniversary of his march across the Edmund Pettus Bridge, where we got to watch President Barack Obama thank John as one of his heroes," Bush said.

Clinton chimed-in with a similar sentiment.

"I must say, for a fella that got his start speaking to chickens, John's gotten a pretty finely organized and orchestrated and deeply deserved sendoff this last week," he quipped.

"He never lost heart. He fought the good fight, he kept the faith. It is so fitting on the day of his service, he leaves us our marching orders: 'Keep moving.'"

The Winans closed the service with a gospel hymn titled "Good Trouble" — a song written in honor of Lewis who always encouraged young people to "get into good trouble" through community activism.

RIP Mr. Lewis.

You're gone but not forgotten.

Watch the presidential speeches.

Share your thoughts.