Travis Kelce dumped by African American chick
Kelce is dumped following a fling.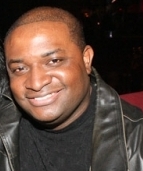 Blog King, Mass Appeal
KANSAS CITY — Kansas City Chiefs star Travis Kelce got caught with his hand in the cookie jar one too many times. Now it's costing him his voluptuous black girlfriend. Domestic diva Kayla Nicole (a TV host) jettisoned the 30-year-old tight end after he reportedly inserted his peripatetic phallus into the vulva of his side chick. In addition to calling off their interracial relationship, Kayla has unfollowed Travis on Instagram and all of his photos have been deleted. Kayla's BFF told reporters Travis is doing everything within his power to win her back. But, hell hath no fury like a popsy scorn. As of now, Travis is old news. Kayla feels jilted, betrayed and she's ready to move on to her next gridiron inamorato.
Monogamy has been an issue with Travis since day one. If you recall, last year the perennial Pro Bowler was busted having a dalliance with a prepossessing blonde. At the time, Kayla forgave his cheating ass. She even told nosy fans to "stop messaging" her with scuttlebutt and "we're good over here."
Turns out, they're not "good" after all.
Travis and Kayla started bangin' each other in 2017.
Many people are speculating the "Black Lives Matter" movement has put a strain on their union.
Do you think that's the case?
Are you in agreement with the cessation?
Should they kiss and make-up?
Please share your opinion.
What's my take?
Well, it's nearly impossible to make an American woman happy.
After all, they typically spend the day complaining about life, their job and/or their weight. Doesn't matter if they're affluent or penurious, comely or homely. Today's chicks ain't never happy. That said, when they're as sexy as Kayla, you'd be sagacious to demonstrate a little stoicism and stick with her ass.
That's because the curvaceous damsel is blessed with a prepossessing countenance, a buxom embonpoint and a plump derrière. Sh*t, what more can a n*gga ask for? For those shallow reasons, Travis should keep her and, most importantly, keep his hand out the cookie jar.
Your thoughts?