Officers stabbed, inmates are shot.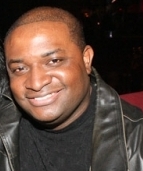 Blog King, Mass Appeal
WAYCROSS — Law enforcement officials in Georgia are investigating after two corrections officers were shanked by inmates at Ware State Prison in Waycross. Prisoners were ultimately shot in retaliation. The sanguinary ordeal transpired Saturday night around 10:40 p.m. It was also livestreamed by inmates with illegal cell phones. Raw video footage shows a prisoner nursing his bloody leg as another jailbird narrates the disturbing incident. "They just shot this man for real," the convict proclaimed. "This is real blood. This is no fake blood. This ain't no ketchup. They really shot that man."
A Georgia Department of Corrections spokesperson said "non-lethal" bullets were discharged. But cell phone footage shows otherwise. GDC officials released the following statement: "Two staff members received minor, non-life-threatening injuries. A golf cart was set on fire and several windows were broken, but no major damage to the facility has been reported. Officers deployed non-lethal ammunition, and the incident was brought under control."
Do you believe non-lethal bullets were used?
Are inmates being treated unfairly?
Watch the graphic video.
Share your thoughts.