Simone is dating Jonathan Owens.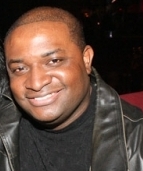 Blog King, Mass Appeal
HOUSTON — Sorry fellas! Simone Biles is off the market (at least for now). The 23-year-old Olympian, who recently broke up with Stacey Ervin Jr., is apparently in love with Houston Texans safety Jonathan Owens. Simone made the announcement on Sunday via Instagram with a pair of lovey-dovey photos that show her canoodling with the 25-year-old defensive back. In one of the pictures, Jonathan appears to be kissing her scruff. The snapshots contain the caption: "It's just us 🤎." Many fans, however, believe Jonathan is gay.
Can't lie. He looks fruitier than a mofo.
If you recall, last month Simone confirmed her severance with Stacey in a cover story for Vogue. The ex-lovebirds called it quits after 3 years of bangin.' "It's hard being young and having that long of a relationship and then ending it," said the four-time gold medalist. "But it was for the best."
Simone also discussed her training regimen for the upcoming Olympics which were originally slated for this summer but have been rescheduled for July 2021 due to the cornavirus pandemic.
"Training has been a little bit different," she explained. "It's been kind of crazy, but going in every day knowing and hoping that 2021 is on the horizon keeps me going. It's just, we don't know what's going to happen, so we train as if."
Are you happy for Simone?
Will her relationship with Jonathan last?
Do you think he's gay?
Share your thoughts.