Body cam footage released by cops.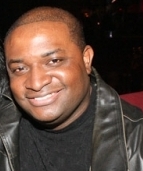 Blog King, Mass Appeal
MINNEAPOLIS — Law enforcement officials in Minneapolis leaked new body cam footage that shows George Floyd begging police officers not to shoot his black ass just moments before his asphyxiation on May 25th. The gang-bangin' pornstar was sedentary inside his SUV at the time. "Ok, Mr. Officer, please don't shoot me. Please, man," said an inebriated Floyd as officers approached his vehicle with guns drawn and pointed at his head. "I just lost my mom, man. Please don't shoot me, Mr. Officer, please." Floyd continued to apologize throughout the video as officers spewed expletives demanding capitulation. "Put your f*cking hands up there," yelled one of the cops. "Jesus Christ, keep your f*cking hands on the wheel!"
Floyd was handcuffed seconds later.
As officers attempted to shove him into the back of a police cruiser, Floyd became paranoid — telling them he was claustrophobic despite the fact he was just pulled out of his truck. "I'm gonna die man," he wailed. "I'm gonna die in here!" After resisting arrest, Floyd was slammed to the pavement.
The rest is history.
Former police officer Derek Chauvin (who's white) genuflected on Floyd's scruff for 8 minutes, 46 seconds. "I can't breathe," the negro cried. "I can't breathe!" A passerby implored other cops to step in and conciliate. But it was to no avail. Floyd called for his mother then died in the street.
Chauvin and three officers were fired and face criminal charges.
Body cam footage was obtained from officers Thomas Lane and Alex Kueng who were part of the arrest.
Floyd's autopsy revealed he had meth, fentanyl and coronavirus in his system.
Did racism play a factor in this matter?
Watch the disturbing video.
Share your thoughts.