Trump threatening emergency power.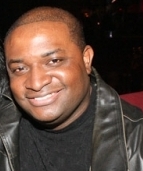 Blog King, Mass Appeal
WASHINGTON — In the event he loses the election, President Donald Trump is threatening to use 'emergency power' to continue residency in the White House; mainly because he has no ambition to "peacefully" transfer authority to presumptive Democratic candidate Joe Biden. Can he do it? Absolutely, as long as the country remains encumbered by the coronavirus pandemic and/or requires exigency of federal succor. Right now, Trump trails Biden by 3 percentage points. "I don't think he plans to leave the White House," said James Clyburn, the White House majority whip, during Sunday's chinwag with CNN.
"He doesn't plan to have fair and unfettered elections. I believe that he plans to install himself in some kind of emergency way to continue to hold onto office."
If you recall, last week Trump said the election should be postponed due to the epidemic so that "people can properly, securely and safely vote." He also believes voter chicanery will transpire as millions of Americans are hellbent on mailing their ballots via the postal service to eschew contracting COVID-19.
Should be an interesting race.
Biden, 77, is suffering from the embryo stages of dementia and Trump, 74, is batshit crazy.
Who has your vote?
Please share.