Paris & Gabriel calling it quits.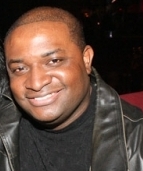 Blog King, Mass Appeal
LOS ANGELES — Self-quarantine rears its ugly head again. Paris Jackson, the eccentric P.Y.T. daughter of late pop star Michael Jackson, is single and ready to mingle. That's because the 22-year-old model just severed ties with her inamorato, singer Gabriel Glenn, after two years of copulation. Word on the street claims there's no animosity and the break up is amicable. She simply got tired of his ass. In case you didn't know, the ex-lovebirds are the subject of a 6-part docuseries on Facebook titled "Unfiltered: Paris Jackson & Gabriel Glenn." The final installment aired August 5th which coincides with their cessation.
Hee-Hee!
Paris, if you recall, raised eyebrows on a recent episode when she spewed an elucidation of her peculiar sexuality. "I wouldn't consider myself bisexual because I've dated more than just men and women," she explained. "It has nothing to do with what's in your pants. It has nothing to do with what your XY chromosome makeup is, it's literally just what are you like as a person."
Now that she's solo, a close source told reporters Paris will shift her undivided attention towards her music career. Rumor has it she's been in the studio practically every day; reminiscent of her moonwalking father. Paris and Gabriel are also known as "The Soundflowers" and they've released 5 tracks.
They started bangin' each other in 2018.
Do you agree with the split?
Will Paris be better off with a woman?
Share your thoughts.