Patrick Mahomes rolling in dough.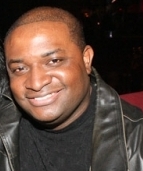 Blog King, Mass Appeal
KANSAS CITY — Let's give Kansas City Chiefs quarterback Patrick Mahomes some credit. The 24-year-old wunderkind is investing his $503 million wisely. Just days after purchasing minority ownership of the Kansas City Royals, Mahomes acquired a share of a sports nutrition company called "BioSteel." The Canadian-based entity made the announcement on Tuesday with the following statement: "We've provided Patrick's trainer Bobby Stroupe with BioSteel products for years and have always known Patrick to be a big fan of the brand. As we move into the U.S., the timing made sense to partner with Patrick."
Mahomes, needless to say, is equally stoked. The Super Bowl MVP plans to market BioSteel products to young athletes pronto. "I have been using BioSteel products for years," Mahomes recounted. "And I love that its products are all-natural and sugar-free. I've been fortunate enough to be educated on sports nutrition by the best, and I want to pass along this knowledge to today's youth."
Mahomes is the only person on earth who's having a good 2020.
He also has partnerships with State Farm, DIRECTV, Essentia, Adidas, Oakley Sunglasses and more.
Wouldn't be shocked to see Mahomes run for Mayor.
Share your thoughts.