Ellen DeGeneres faces allegations.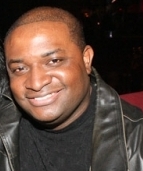 Blog King, Mass Appeal
LOS ANGELES — Lesbian talk show host Ellen DeGeneres is submerged in boiling hot water after dozens of former employees accused her of administering a toxic work environment. Officials with Warner Media are conducting an investigation into Ellen's alleged deportment which includes sexual misconduct, harassment and assault. In an attempt to implement damage control, Ellen disseminated an apologetic communiqué saying, "As we've grown exponentially, I've not been able to stay on top of everything and relied on others to do their jobs as they knew I'd want them done. Clearly some didn't. That will now change and I'm committed to ensuring this does not happen again."
Several A-Listers have succored the 62-year-old comedienne and that includes diminutive humorist Kevin Hart who vented his exasperation via Instagram. "It's crazy to see my friend go thru what she's going thru publicly," he wrote. "I have known Ellen for years and I can honestly say that she's one of the dopest people on the f*cking planet. She has treated my family and my team with love and respect from day 1."
"The internet has become a crazy world of negativity," Kevin continued. "We are falling in love with people's downfall. It's honestly sad…When did we get here? I stand by the ones that I know and that I love. Looking forward to the future where we get back to loving one another….this hate sh*t has to stop. Hopefully, it goes out of style soon….This post is not meant to disregard the feelings of others and their experiences….It's simply to show what my experiences have been with my friend. Love you for life Ellen."
Katy Perry called Ellen the best thing since sliced bread.
Ditto for Ashton Kutcher.
But there's also a syndicate of celebs who are siding with the accusers.
Comedian Kevin T. Porter called Ellen "one of the meanest people alive."
YouTube Vlogger Nikkie de Jager, who was a guest on "The Ellen DeGeneres Show" in January, said she was treated like sh*t. "Maybe I'm being naive, but I expected them to welcome me with confetti: 'Welcome to The Ellen DeGeneres Show!'" Nikkie said during an April chinwag with Dutch, the Magazine.
"But, instead, I got greeted by an angry intern who was a bit overworked. I expected a Disney show, but I got a 'Teletubbies' after dark."
Brad Garrett of "Everybody Loves Raymond" and "Back to the Future" actress Lea Thompson revealed similar nightmarish experiences. Is it time to cancel Ellen's show? Is she a gay victim of a witch hunt?
Share your thoughts.